Heartful Art for Wedding Planners, Brides and Grooms
Many couples use Heartful Art magnets and 5x5 matted heart prints as wedding favors. Framed quotes make nice gifts for the wedding couple, parents of the bride and groom, and the wedding party. Posters make great gifts for everyone. Original renditions of vows are available. And, the bride and groom are welcome to write their own blessings to be created with original art for their family and friends. Click here for an example of three parents blessings created with similar matching art and given by the bride and groom to their parents after their wedding (designed with 5x7 art for 8x10 frame.)
Personalized backside label with names of bride and groom and date of the wedding is complementary.
Here are some of the popular choices. Keep in mind that many of these poems and blessings come in a variety of sizes and products.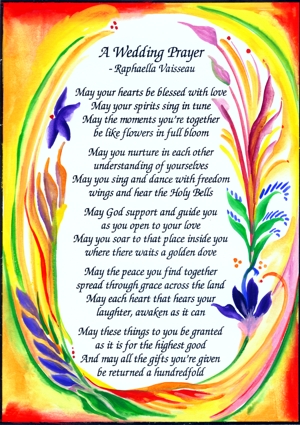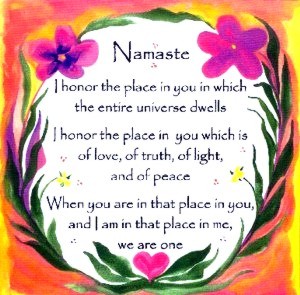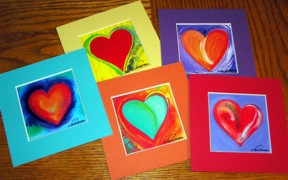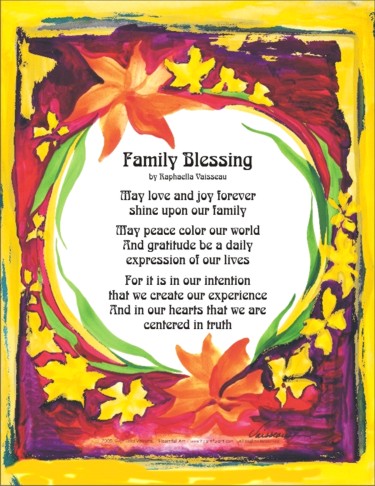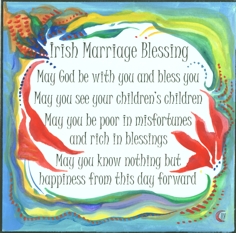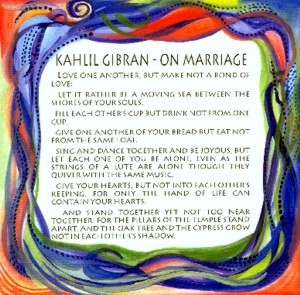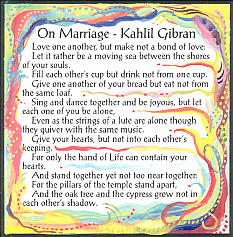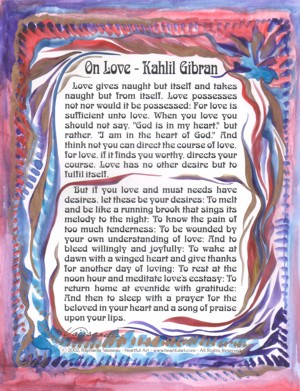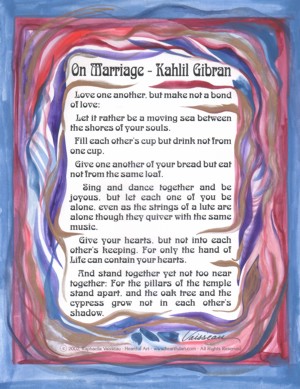 Please e-mail or call Raphaella at 941.993.7001 to discuss options for wedding favors, custom gifts and more.



This work is © Copyright 1981-2010 by Raphaella Vaisseau
It may not be reproduced in total or in part without her express written permission.
Webmaster: web-rv@heartfulart.com
941.993.7001
Click here for complete contact information